About Us: Johnsons Stalbridge, Linen Hire Experts
Quality & Innovation
Founded in 1975, Johnsons Stalbridge Linen Services has offered specialist linen hire and laundry services for hotels, kitchens and restaurants throughout the UK. Over the past four decades, we have become industry leaders and garnered a reputation for excellence thanks to our high-quality product selection and dedication to providing impeccable customer service.
When you choose Stalbridge Linen as your commercial linen supplier, you will be granted access to a wide selection of luxury products and benefit from state-of-the-art laundry facilities. As we cater to all manner of establishments in the hotel, hospitality and leisure sectors, our range includes smart chef's clothing, crisp white bed linen, fluffy bathrobes, stylish tablecloths and much more. Our delivery and pick-up service makes the process that much more convenient, and you can rest assured that your linen will be laundered professionally every time.
We have set the bar sky high when it comes to service, reliability and quality. Our extensive team always do their very best to deliver fantastic results every time. Our customers are at the heart of everything we do, and because of this we'll never try to rope you into a contract that you don't need or want. Our flexible, 'no contract' policy is just one of the reasons that our clients come back to us time and time again.
Whether you are a small cafe or a large city hotel, here at Johnson's Stalbridge we have both the resources and the experience to help you enhance the customer experience at your establishment.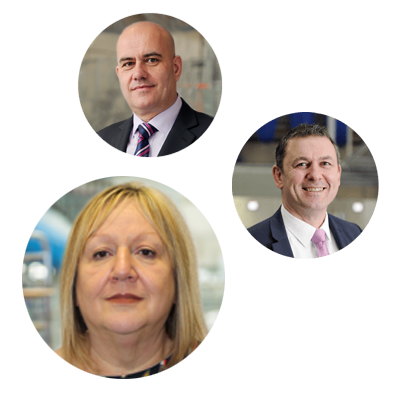 Meet the Team
We have built up a reputation through our reliable, innovative service. Our long standing staff always strive to work hard, offering impeccable customer service.